The Devil in Derbyshire: Weird Tales of Argana Zeit Volume 2
Argana Zeit dreams of the day she can give up her day job and get paid to save the world … or at least, her corner of it. There's a curdling strangeness in her hometown of Trotterwell. Poltergeists defraud the dead. Shopkeepers curse their customers. Mortal rivals set moles on one another. The local magician has been hexed. And naturally there's an eldritch horror masquerading as the devil.
Beset by mysteries, Argana Zeit and her dog max are going to get the chance to prove themselves … but can they?
Features the cosy mysteries:
Argana Zeit vs the Mole Marauders
Argana Zeit and the Cursed Tattoos
Argana Zeit and the Educated Dead
Argana Zeit Saves Halloween
Argana Zeit and the Wolf Moon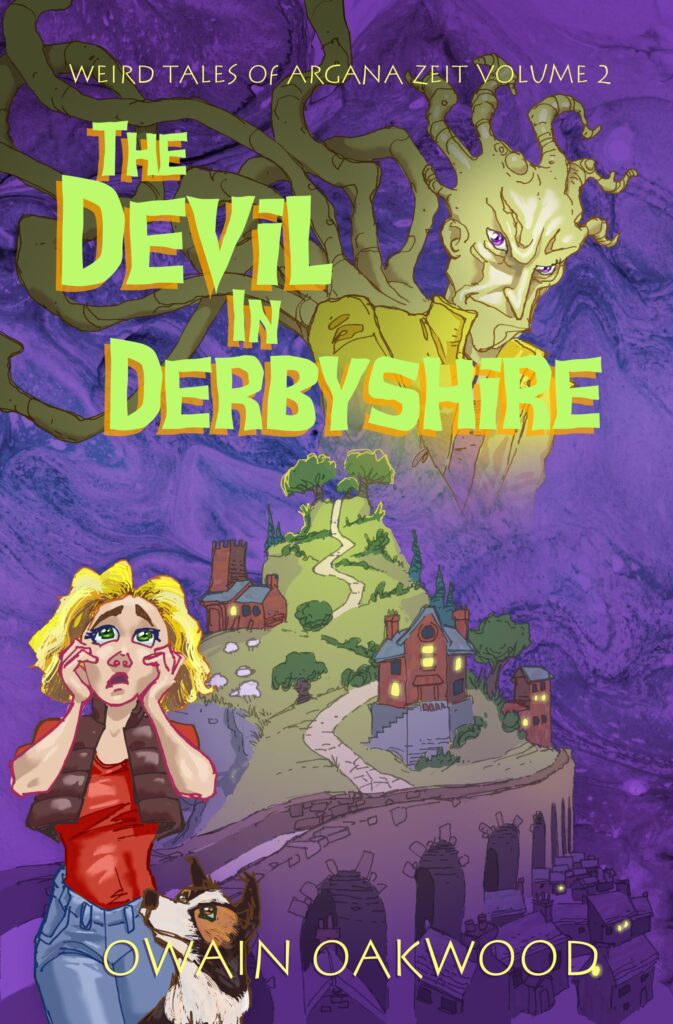 Available on Amazon, here in the UK – https://www.amazon.co.uk/dp/B0B12R9239
and here for US readers – https://www.amazon.com/dp/B0B12R9239