Argana Zeit and the Ghostherd of Lathkill Dale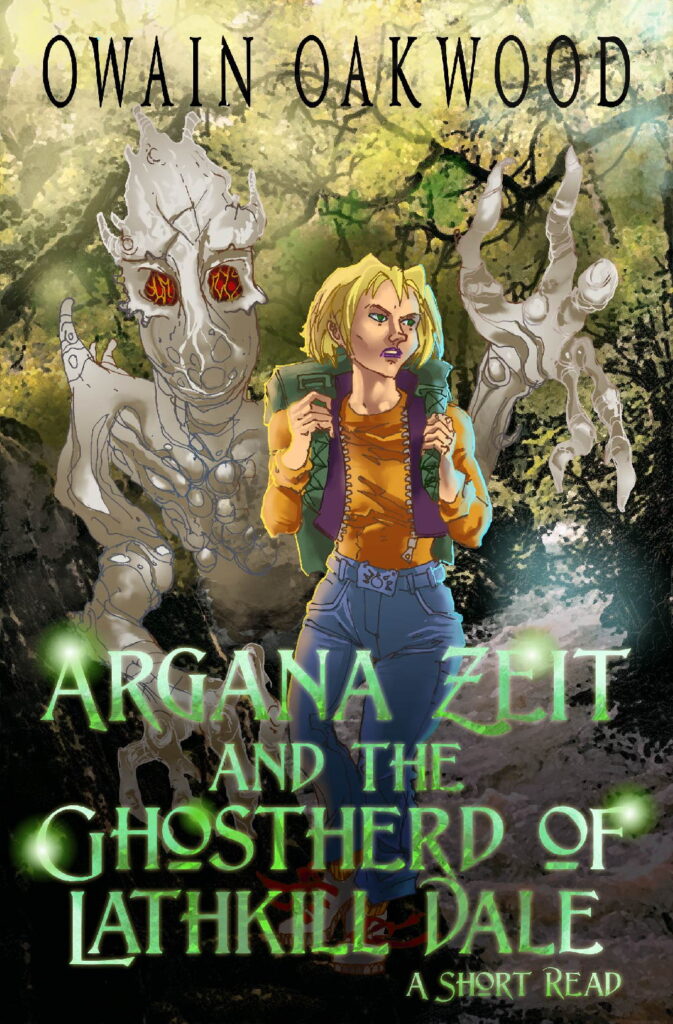 The dead have their shepherds, nudging them steadily toward the light. That's no easy task in leafy Lathkill Dale, where lost souls curdle in the darkness of the abandoned mines below. Here a ghostherd will seize a unique opportunity, one that will pit its limitless empathy for the departed against its callous disregard for the living.
There's going to be trouble. And Argana Zeit will be right in the middle of it.
With three lives on the line, can she solve the riddles of the past before she reaches the river's end?